My random thread of electrical questions
I'm doing a bit of re-wiring (which is only going to end badly

)
This is largely due to the cannibal that wired in my ECU and have found wires changing colours 3 to 4 times in a matter of inch's so I can see me asking a few questions.
So starter for 10, does anyone know what these 3 plugs are for in the footwell. I'm guessing one is fuel pump?
More power than God
---
The black plug with the red/blue wire looks like fuel pump feed
Club Member

Posts: 78
Joined: Sat Jan 06, 2007 12:19 am
Location: Bury St Edmunds
---
There just plugs mate not the relay connections they sit in font of the fuel pump relay and central locking ecu
Club Member

Posts: 78
Joined: Sat Jan 06, 2007 12:19 am
Location: Bury St Edmunds
---
looks like for the heated seat switches and the 12v socket to me!
Sorry about the slightly late response

---
They're from the dash loom to connect to the engine loom behind the kick panel in the footwell (the male ends of those should be clipped to the black, plastic bracket which is mounted below the bonnet release lever near the ECU).
I can't name them individually but there's a couple of constant lives, ignition switching live, speed/rpm signal & I think one is for the OBD to read the ECU. Some of the colours are listed as to what they are in the paperwork James got with his Saab adapter but that's no-where near me right now to refer to I'm afraid.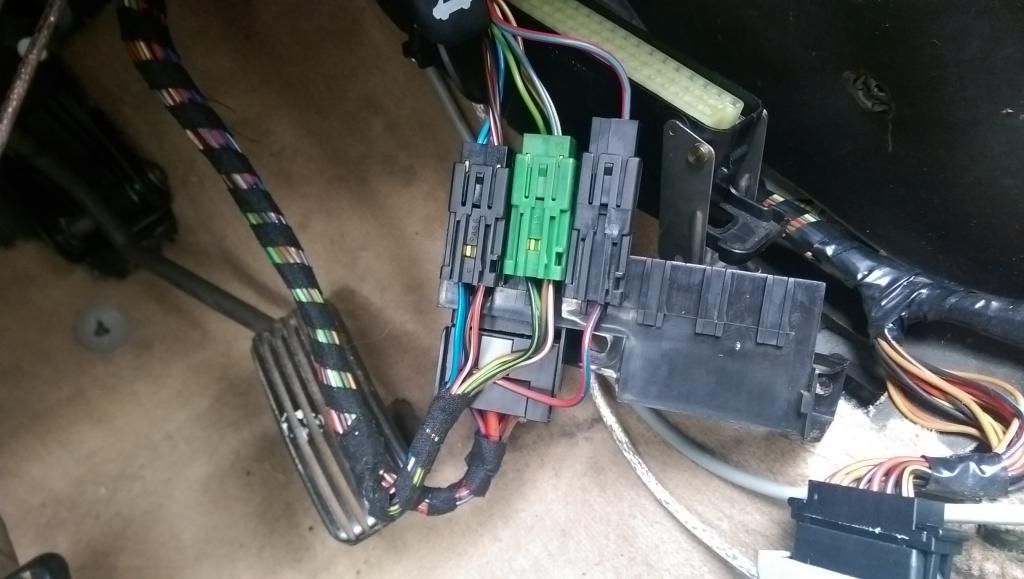 *EDIT*
Stolen from Nige over on Mig;
•Fuel Pump Output
•Permanent supply
•ignition supply
•RPM output to dash
•Speed signal input from ABS or some other source
•Engine management light
•OBD k line
Couldn't tell you which is which though without the paperwork I don't have on me!

Calibra SE4 3.2 V6 + F28
A Couple of German Cars!
---
---
Who is online
Users browsing this forum: No registered users and 7 guests