radio interference
I've recently fitted a USB plug in place of the cigarette lighter like this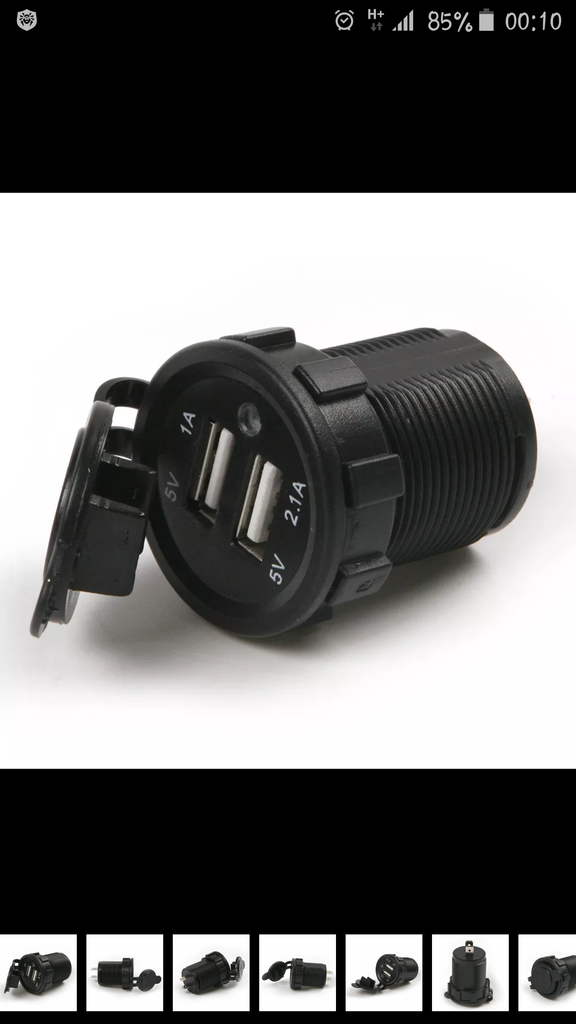 The problem I have is, as soon as I plug anything into it I loose the signal for the radio. (almost like the ariel is unplugged) I've tried running in a separate earth to the USB plug but that made no difference.
Has anyone else had this problem? Or anyone have any ideas on how to fix it?
Cheers in advance.
---
You may find that that is the way the head unit is set.
Mark

...........It's

Red
........It's a
V6
............It's an

SE9

!..............and

She's bad.
Mark1@clubcalibra.net
ClubCalibra Best Presented 2006
ClubCalibra Best Presented 2010
ClubCalibra Best Interior 2011
My Garage
---
No the USB plug replaces the cigarette lighter and runs off the original wiring for that. Not sure if that and the radio share the same fuse in the box, was thinking about running in a separate live and earth in for it.
---
I can only assume it is the transformer in the USB module (12vdc to 5vdc) that is creating a magnetic feild that interfears with the FM radio, normally in the bottom left of radio (hence the problem). Try pulling it out of the hole and see if it gets any better

The original cigarette lighter has a metal surround that suppresses the magnetic field.

Well thats my 2 pence worth anyway!
---
Great theory Mark, did this solve the problem?
---
No unfortunately not. Doesn't matter where it is,as soon as I plug it in it sends the radio haywire!
---
---
Who is online
Users browsing this forum: No registered users and 6 guests