Changed Handles
from these manky things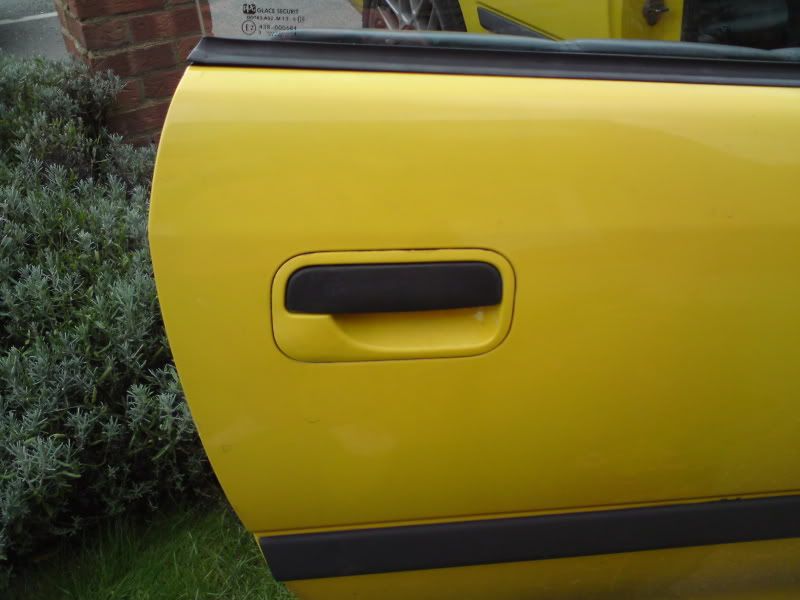 to these. I think they look much better. JUst need to clean it now
Nothing succeeds like a budgie with nae teeth

Up the Hibs!!

Now with added Vectra VXR power

Now calibraless
---
looking good
steve
Chairman

The Drain

LE 4x4 turbo

SE2 4x4 turbo RIP
---
Just applying the finishing touches, maybe completed by this time next year
Nothing succeeds like a budgie with nae teeth

Up the Hibs!!

Now with added Vectra VXR power

Now calibraless
---
They look much better.
Mark

...........It's

Red
........It's a
V6
............It's an

SE9

!..............and

She's bad.
Mark1@clubcalibra.net
ClubCalibra Best Presented 2006
ClubCalibra Best Presented 2010
ClubCalibra Best Interior 2011
My Garage
---
ClubCalibra.net

Posts: 1384
Joined: Tue May 11, 2004 12:00 pm
---
---
Looking much better
Its big... Its
BLUE
... Its behind you
Magnetic blue SE8
Diamond black turbo 4x4
---
Keyless
The Ghost - V6 Opel
'Calibra with Style'
ClubCalibra.net

Posts: 1090
Joined: Sun Oct 10, 2010 6:11 pm
Location: Sydney - Australia
---
there vectra B rear handles Eddy loads of the uk members do this to loss the key hole and just use the alarm to lock the doors
steve
Chairman

The Drain

LE 4x4 turbo

SE2 4x4 turbo RIP
---
Miles better pal nice one
Club Member

Posts: 164
Joined: Mon Sep 01, 2014 6:56 pm
---
Yes Steve, the first 2 pics are the curved style handles from a Vectra B, but the other 2 pics look like the flat style Original Calibra handles... Rob has done a different conversion here, from what I know they look to be rear door handles from the early model 4 door Corsa... Interesting...
The Ghost - V6 Opel
'Calibra with Style'
ClubCalibra.net

Posts: 1090
Joined: Sun Oct 10, 2010 6:11 pm
Location: Sydney - Australia
---
---
Who is online
Users browsing this forum: No registered users and 4 guests