Install coming along nicely
Had the boxes (home made) from my last SE9 and decided to revamp them with two new 6x9's and subs...got a 1100W mono amp and 250w 2 ch amp on the back of the sub box. I've sprayed the Cap and stuck a sticker on it, just a bit more carpeting to do on the floor and then 'try' and lift it into the boot and connect it all up. weighs a ton.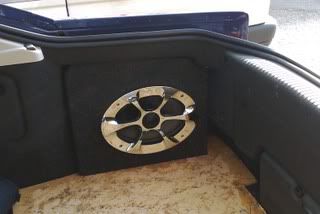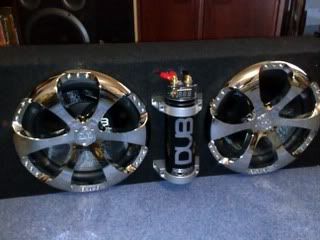 Details on how to join the club
---
Click me
---
yer looks good mate.
I get blown by Twins everyday !!!!
The old skyline gtr felt exciting even when it was in a car wash !!!!!

---
ClubCalibra.net

Posts: 1383
Joined: Tue May 11, 2004 12:00 pm
---
Coming on nicely
Mark

...........It's

Red
........It's a
V6
............It's an

SE9

!..............and

She's bad.
Mark1@clubcalibra.net
ClubCalibra Best Presented 2006
ClubCalibra Best Presented 2010
ClubCalibra Best Interior 2011
My Garage
---
Looking good andy

ClubCalibra.net

Posts: 2357
Joined: Sun Jan 11, 2004 1:00 pm
---
looking good mate

BETTER TO HAVE A CALIBRA AND NOT NEED ONE, THAN NEED A CALIBRA AND NOT HAVE ONE!!!
BEST STANDARD BILLING 2009 CO-OWNER
BEST STANDARD BILLING 2011 CO-OWNER
BEST PRESENTED BILLING 2012
BEST ENGINE BAY BILLING 2015
Chairmans Choice - Scottish Car Show 2016
BEST INTERIOR VBOA 2017
BEST IN SHOW VBOA 2018
VBOA CHAIRMAN CUP 2018
---
Just been outside and got it finished.
There are Red neons down the sides of the cap and blue led's inside the sub grills that light up the subs.
When it gets darker i will take another pic, looks good when lit up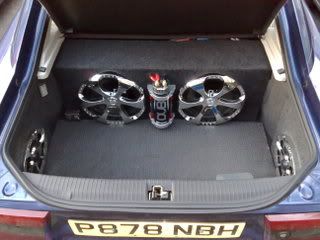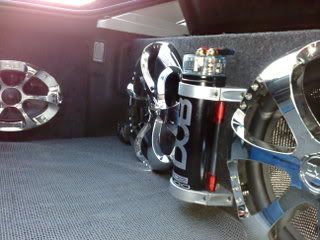 Details on how to join the club
---
Click me
---
---
---
Looking good mate
More power than God
---
Looks fantastic mate, hope you never put anything in the boot! Any night pics yet?
Keith1983
---
nice. i like that your fitting out an ice system but keeping a boot at the same time. what good is a boot that you cant put a bag in? its not an upgrade is it? its a replacement/ a swap.
if you ever seen the blue modded 206 on wheeler dealers it was one of our builds. plenty space in there for his weekend bag and chairs for going to car shows etc

breake
---
---
Who is online
Users browsing this forum: No registered users and 3 guests