Speaker upgrades :
Right guys I'm on to pick the brains of those of you who have done this . As we all know standard speakers in calibras are pretty cack & I like my sounds so who's done what & what d'ya recommend ? Cheers.


Praise the Lowered !
---
I've got Vibe Lightair 6's in the front
And Vibe Blackair69 6x9's in the rear
All four are run from a Vibe Blackbox Stereo4 4 Channel amp
The sound and power is brilliant.
Details on how to join the club
---
Click me
---
Herezt ES300 subwoofer.
Herezts ESK165 Mids and tweeters
Herezt EP4 4 channel amp 700W
Mark

...........It's

Red
........It's a
V6
............It's an

SE9

!..............and

She's bad.
Mark1@clubcalibra.net
ClubCalibra Best Presented 2006
ClubCalibra Best Presented 2010
ClubCalibra Best Interior 2011
My Garage
---
Callyman , that looks a good system

What I'm really looking to do is to put speaker upgrades in behind the originals . Ill fit my amp & sub in the boot for bass .
---
Just get the speakers then.
Details on how to join the club
---
Click me
---
I also have full alpine system in the van, alpine stuff in cally.. Also have PA, vintage hifi and various studio monitors pretty fussy about the sound coming together tight.. even if the gear is costly it has to time together or the sound is not great. This can get costly to fix.

its hard to find a budget 6.5 which does the damage.. once road noise is high... so you need something like the hertz 100 RMS cones mark uses. The main problem in the calibra though is the kick from the door speakers is swirling around the footwells and has lack of focus. I got round this in the van by installing the mids above the windscreen.

in the calibra it was fixed by a single 6 by 9 vibe which just fits in the stuff holder in centre console. they can take 100 watts steady with the kick frequencies. the kick range stay right in the centre of the car and the sound is tight club sound now.

Disconnect the tweeter from this middle speaker as the doors will handle that. the door and mid speakers may phase clash but you can tune this by filtering kicks out from the door speakers..
ClubCalibra.net

Posts: 228
Joined: Sat Jul 23, 2005 10:02 pm
Location: Glesga, Scotland
---
I use JL Audio speakers, amps and subs. They sound quality is excellent.
ClubCalibra.net

Posts: 126
Joined: Thu Jul 28, 2005 12:00 pm
Location: long eaton nottingham
---
---
sealeysonic wrote:6x9`s in the rear...i made some better brackets for the top...
Why didn't you install them using 3 of 4 standard holes, like on pic below (stolen fm cc.com)?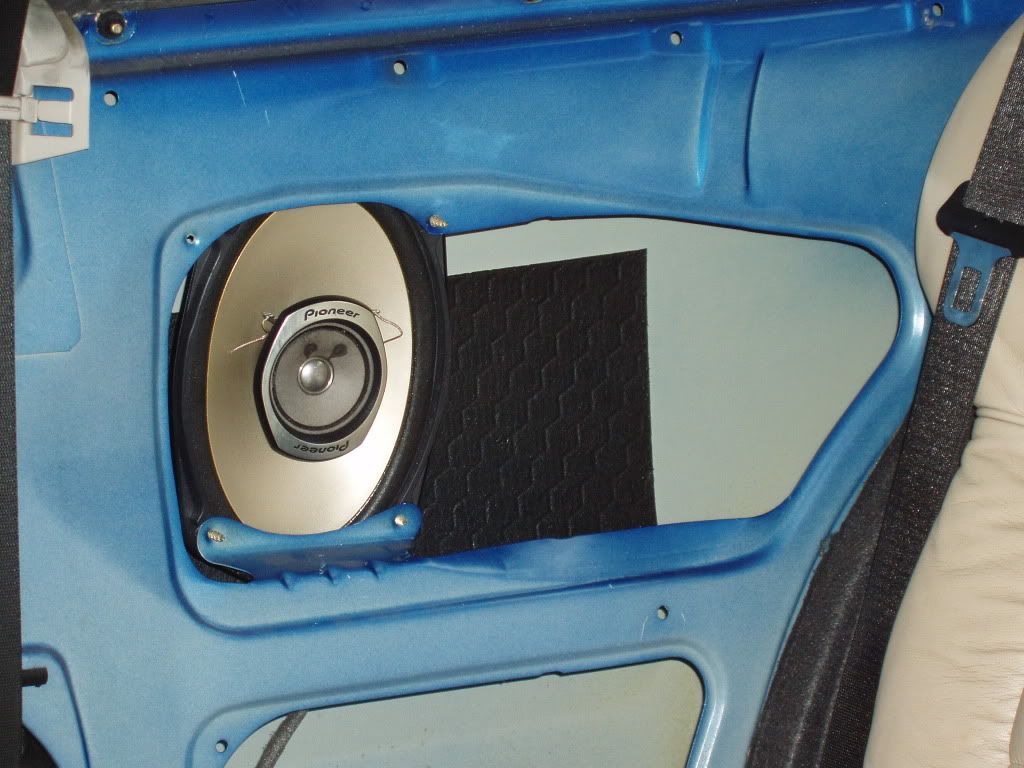 ---
its vibe stuff we have in the cav 6000 watt sub (3000 watt each) and a 3000 watt amp
also vibe speakers inside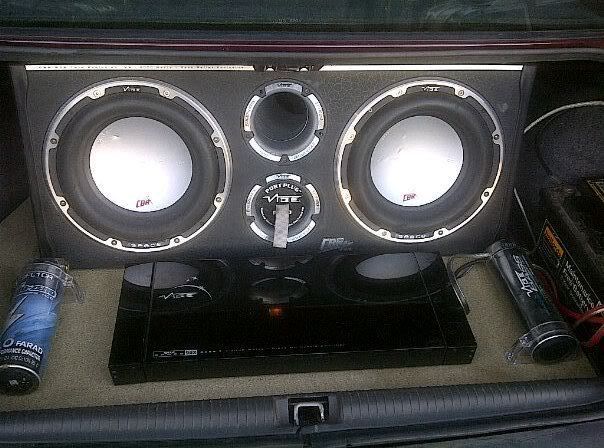 ClubCalibra.net

Posts: 47
Joined: Sat Sep 07, 2013 8:44 am
---
---
---
Who is online
Users browsing this forum: No registered users and 2 guests