Billing 2015 pictures
Forum rules
Only full club members are allowed to post in this section
Here's most of the pictures I took over the weekend,
Two shifty looking individuals were seen lurking about

This one didn't quite come out how I wanted. Was trying for an 'arty' club banner shot....
Have always liked the Opel GT but I'd have to convert it to RHD....
So good to see so many Calibra's (Calibrii??) on the stand too. Good to see some new faces and cars.
Me and the missus had a brilliant weekend and I hope everyone else did as well

To all those involved in organising the weekend


thank you.
And... I almost made it to the exit gate before I realised I still had the show plates stuck on the car


---
great pics Mark
steve
Chairman

The Drain

LE 4x4 turbo

SE2 4x4 turbo RIP
---
Good pictures there Mark.Another good weekend flown in

craig
Best Presented Billing 2011
---
Nice one mate
Calibra l,e number 4
Best engine bay 2011
Best engine bay 2014
Best in show 2016
Treasures cup 2016
Best engine bay 2017
Best modern retro total retro 2018


Have car have cloth will clean need life
---
This is a picture of a nice none standard SE that was at billing, but not on the .NET stand, that I got a picture of.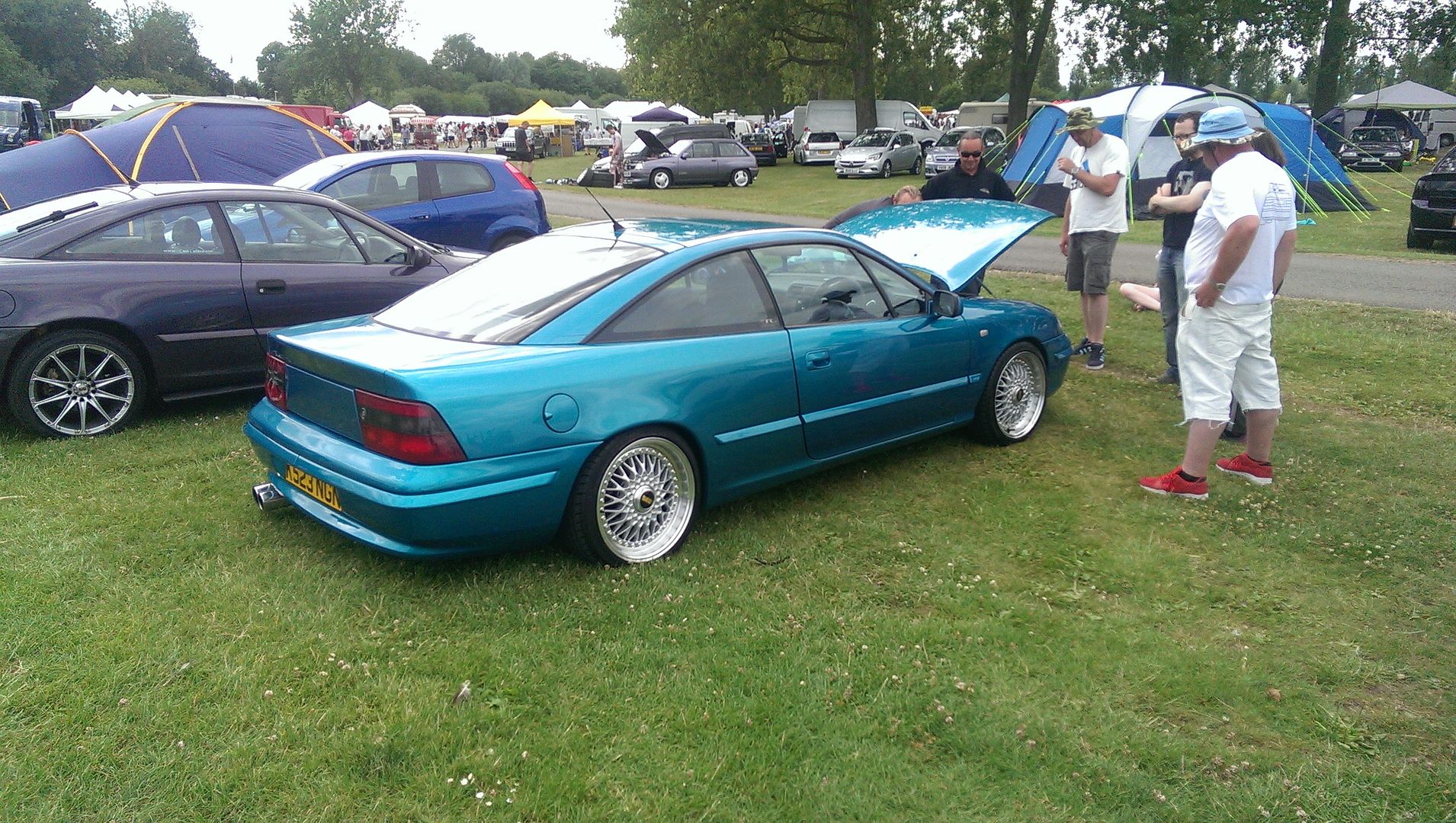 1996 ceramic blue 16v ecotec
Club Member

Posts: 215
Joined: Fri Feb 20, 2004 1:00 pm
Location: Barnsley
---
yes we did have a larger stand this year
steve
Chairman

The Drain

LE 4x4 turbo

SE2 4x4 turbo RIP
---
Great photos ! That se's lovely ! [SMILING FACE WITH HEART-SHAPED EYES]


Praise the Lowered !
---

BILLING 2015 BEST IN SHOW
ClubCalibra.net

Posts: 60
Joined: Mon Nov 24, 2014 7:23 pm
---
---
---
Who is online
Users browsing this forum: No registered users and 4 guests